During this 2.5 hour workshop, you will learn the art of fascinator making and create your very own unique headpiece to take home.
You will have a variety of bases and trimmings to choose from, ranging from simple and classic to bold and avant-garde, and you will be greeting with a glass of bubbly on arrival!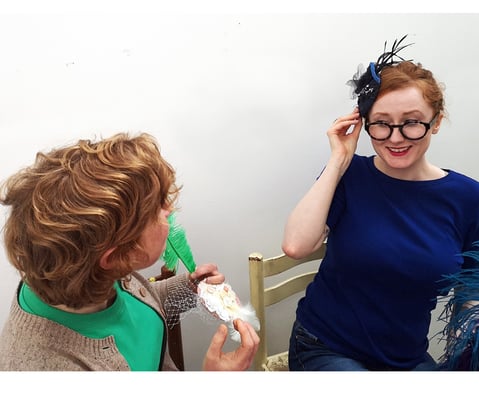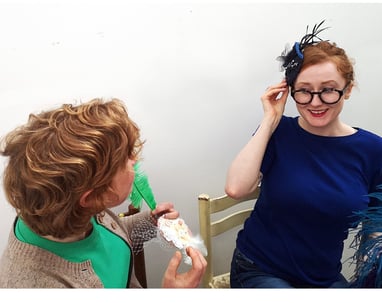 You will have a selection of materials to choose from, including feathers, ribbons, beads, net, crinoline, tulle, and sequins, to create a look that reflects your personal style. Nara will provide guidance and support throughout the process to ensure that your fascinator is a perfect match for you.
No previous hat making experience is necessary, and all materials and equipment will be provided.
Don't worry if you don't know how to sew, full support will be given throughout the event!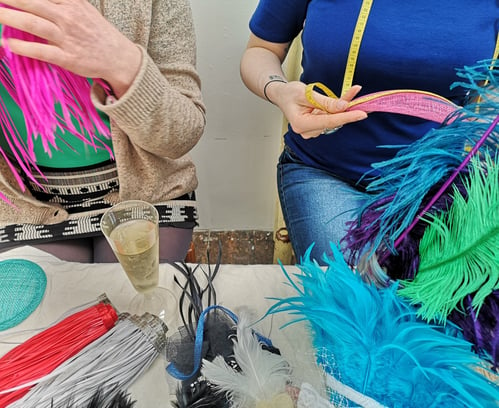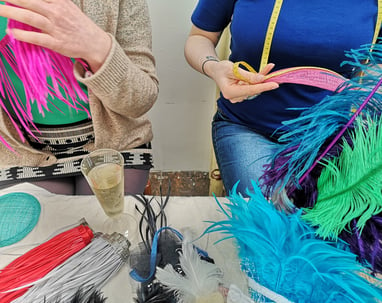 The fascinator-making workshop with Hats by Nara is a great experience that is perfect for various groups, including hen parties, corporate events, groups of friends, and tourists. It's a fun way to create memories, bond with others, and bring home a unique souvenir that reflects your individual style. No matter who you are or where you're from, this workshop is sure to be an enjoyable and unforgettable experience.
Workshops start at €52 per person, and Nara will arrange a private room in a bar in Dublin, or the activity can come to your location.